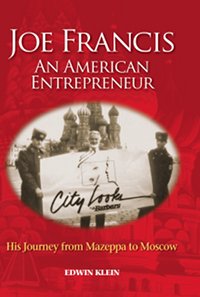 "Joe Francis had an iron core but was a kind and gentle man with an abundance of dignity and class. His passion was fueled by his love for his wife Flo, who was with him every inch of the way, providing new wind under his wings as he faced challenges that seemed to be insurmountable.
Joe took his company to the very top in their industry and led the western world to Russia after the fall of the Berlin Wall. He accomplished this while enduring twenty-three cancer surgeries over a period of twelve years.
Joe would ultimately pass the torch on to Flo, with every confidence that she and their family would complete the journey."
Ed Klein, Author
"I would say Joe Francis was, beyond any question of doubt, a pioneer in the hair care industry and a brilliant leader."
John Paul DeJoria
Founder and CEO of Paul Mitchell Systems
"I feel truly blessed to have had Joe in my life and to have been able to take so many groups from England, Australia, Russia, and Siberia to tour The Barbers World Headquarters. So many people benefited and were drawn to him. He wasn't afraid to try anything."
Cheryl Babcock
International Institute for Franchise Education
Nova Southeastern University
"In 1963, we risked it all, signed a lease for space that required us to pay more rent per month than we had ever dreamed of making. We signed for a loan, put all our furniture and car up for the collateral. Fortunately, the bank didn't know the furniture was from the Salvation Army and the car was a $50.00 junker. We opened on a shoestring!"
Florence Francis
"In this book is a real-life story of a man and his business – Joe Francis and The Barbers Hairstyling for Men & Women, Inc. Joe was my father, and an incredible entrepreneur. Dad was gifted in many ways; he was able to see the future and was able to bring people with him. He was very driven and accomplished much in his sixty years of life, along the way forever changing the U.S. hair salon industry and creating tremendous opportunity for literally thousands of people. To create this book more than one hundred friends and business associates were interviewed and their experiences brought together here to tell the story of this man and his business; however, it is impossible to capture it all. The key is to understand the man, Joe Francis, and not only what he accomplished but the manner in which he approached life – a fearless risk-taker and optimist, a silent fighter, and genuine gentleman."
John W. Francis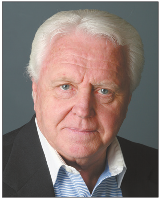 Ed Klein writes biographies of entrepreneurs from all walks of life. Founder of several businesses, including a national franchise organization of his own, he is intimately familiar with the operations of the franchise system, customer service, and sales.
Ed can be reached at ektoday@gmail.com.
To purchase the book, please contact Kim Larson: contact@joefrancis.com
In honoring Joe's wishes to elevate and strengthen the industry, 100% of the proceeds from books purchased will be donated to the Joe Francis Haircare Scholarship Foundation.